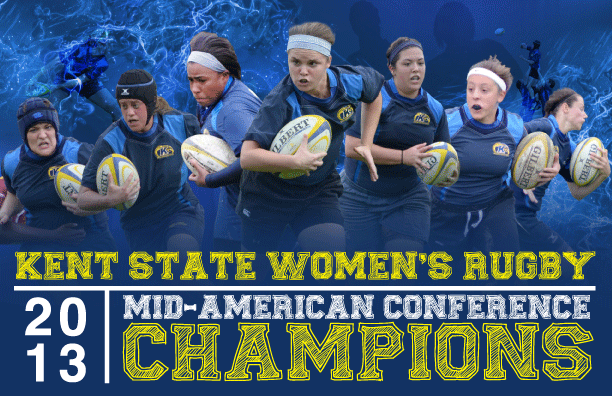 As if the subject matter of much of my portfolio work and rugby apparel line isn't enough to tell you that I am indeed a big fan of rugby….
Throughout college, I participated as a Kent State Women's Rugby athlete, winning the M.A.C. Championship my senior competitive season. To celebrate the success of our team, I used images of our team throughout the season to create a poster that we would give to our sponsors and fans as a Thank You.
A few weeks ago I was contacted by the Assistant Director of Department of Recreational Services for Kent State University. He asked if the department could proudly use the artwork on the front of their Club Sports Contact hot cards this year. The hot cards are 5.5×8.5 cards that have the artwork of a club sport on one side and the back side lists all of the contact information for every club sport that the university offers.
One of my goals as a designer is to use my skills and passion to assist in the development of rugby as a competitive sport and also spike interest in the sport throughout the United States.